Electronic information and communications have revolutionized global business.  Global business opportunities are expanding at a rapid pace.  Small and mid-market businesses can now take advantage of these international opportunities with relative ease.  If you are considering doing business in the U.S., Downey & Company can help you start your new company with our international tax services.
Click on A Checklist for Starting a Business in the U.S. for more information, or contact Jamie Downey at jmdowney@downeycocpa.com.
To facilitate international accounting and tax compliance, Downey & Company is a member firm of Premier International.  The Premier International network provides our clients access to worldwide accounting and tax service firms.  For over 15 years, Premier International has provided mid-sized accounting and consulting firms with the opportunity to band together and offer their clients the highest standards of professional competence and custom-tailored services on a global scale.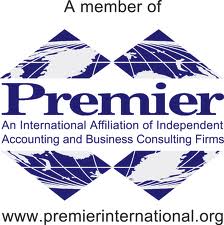 Downey & Company's international accounting tax services include:
International tax services for US based companies

Tax compliance for U.S. based businesses

Tax planning for U.S. based companies

IFRS audit services

International finance reporting

Tax on international business

Taxes for Americans living abroad
For a more detailed review on starting a business in the U.S., contact Jamie Downey at 800-849-6022 or by email at jmdowney@downeycocpa.com.